Post by swamprat on Mar 23, 2016 19:20:50 GMT -6
Aaron Rodgers Has an Incredibly Detailed Story About the Time He Saw a UFO
By Kyle Newport , Featured Columnist
Mar 23, 2016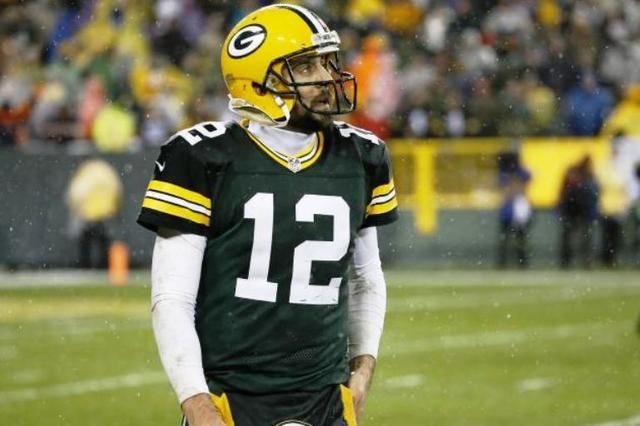 Green Bay Packers star Aaron Rodgers has undoubtedly been through plenty of wild experiences as an NFL quarterback, but he will never forget about an unusual moment he and his buddies were once a part of right before he entered the league.
While some people may doubt the existence of UFOs (unidentified flying objects), Rodgers swears he saw one. And he can detail the experience so well that you will buy the story, even if you don't believe in the existence of UFOs.
During his appearance on Pete Holmes' You Made It Weird podcast this week, Rodgers shared the story of the time he was on the East Coast for a predraft interview back in 2005. While he was in the New York-New Jersey area, the quarterback and his buddies heard a siren outside. When they looked to see what was up, they were stunned.
Here's how Rodgers explained the amazing sighting in the podcast, via Dan Hanzus of NFL.com:

"It was a large orange, left-to-right-moving object. Because of the overcast nature of the night and the snow, you couldn't make out...it was behind the clouds we were seeing, but it was definitively large, moving from left to right...It was me, Steve, and his brother that saw it. And it goes out of sight and we look at each other and go, 'What in the f--- was that?'"
Now, if you know anything about UFO sightings or you've done research, you know that a lot of times two things are connected to UFO sightings. One is the presence of fighter jets. And two, there's a lot of sightings around nuclear power plants. So to tie it all together, the alarm we heard from 30 miles out was a nuclear power plant that had an alarm that went off.
If you want to hear the story for yourself, hit up the podcast. The story begins at around the 14:40 mark and goes on for a few minutes. Just be warned that there are profanities used.
Find it here:
nerdist.com/you-made-it-weird-310-aaron-rodgers/
Some will have a hard time believing in UFOs until they actually see one. Even then, some might refuse to believe their eyes. But there's no doubt in Rodgers' mind what he saw—and it's something he won't soon forget.
bleacherreport.com/articles/2627136-aaron-rodgers-has-an-incredibly-detailed-story-about-the-time-he-saw-a-ufo?utm_source=cnn.com&utm_medium=referral&utm_campaign=editorial