Post by swamprat on Sept 11, 2018 8:46:14 GMT -6
What is the Hypatia Catalog?
By Paul Scott Anderson in SPACE | September 11, 2018
The Hypatia Catalog uses "big data" – extremely large data sets – hopefully to reveal patterns, trends, and associations that might lead to finding distant worlds harboring life.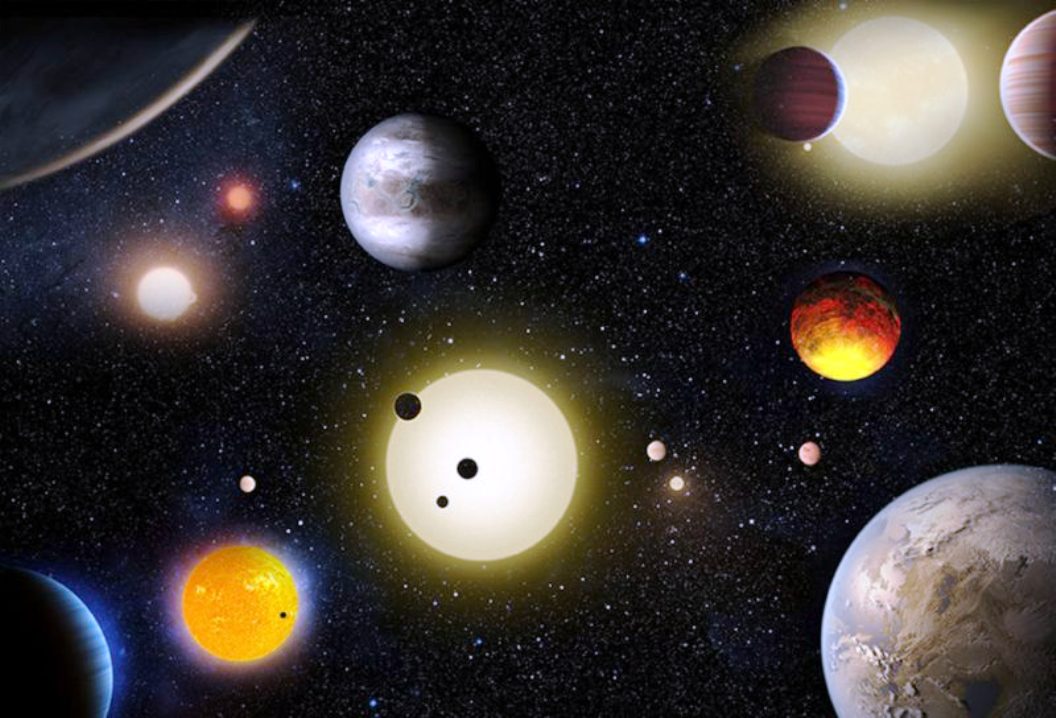 Artist's concept of some of the different types of exoplanets discovered so far. Image via NASA.
As more and more exoplanets are discovered, with 3,778 confirmed so far plus 2,737 additional candidates, the focus is shifting from merely finding exoplanets to understanding them. To that end, planetary astrophysicist Natalie Hinkel of the Southwest Research Institute (SwRI) in San Antonio, Texas, has developed a new, large database, which she named the Hypatia Catalog. It uses big data – extremely large data sets – organized in a way she hopes will lead to a deeper understanding of habitable planets. A statement from SwRI on August 28, 2018, said:
"Of particular interest are exoplanets that could harbor life."
Hinkel pointed out in the statement that scientists' concept of planetary habitability is changing as time passes, and more is learned about these distant worlds. She explained:
"At first scientists focused on temperatures, looking for exoplanets in the Goldilocks zone — neither too close, nor too far from the star, where liquid water could exist."
But the definition of habitability is evolving beyond liquid water and a cozy temperature.
She said that, along with suitable temperatures and liquid water, there are other requirements for habitability as well, such as the chemical building blocks – hydrogen, carbon, nitrogen, oxygen and phosphorus – needed for life. Earth-like habitable planet also need a rocky composition with elements such as iron, silicon and magnesium. Active geochemistryand a dense-enough protective atmosphere are seen as necessary for life to flourish. As Hinkel noted:
"With current technology, we can't measure the composition of an exoplanet's surface, much less its interior. But we can measure the abundance of elements in a star spectroscopically, studying how light interacts with the elements in a star's upper layers. Using these data, scientists can infer what a star's orbiting planets are made of, using stellar composition as a proxy for its planets."
And so the Hypatia Catalog Database was born.
The catalog is a publicly available database that helps researchers "explore" thousands of stars, and possible planetary systems, observed during the past 35 years.
It is the largest database of stars and their chemical elements which are within 500 light-years.
The database also contains 72 stellar elements from hydrogen to lead, and chemical abundance data on 6,156 stars – 365 of which are known to have planets.
Visit the Hypatia Catalog here:
www.hypatiacatalog.com/
earthsky.org/space/hypatia-catalog-exoplanets-database-potentially-habitable