Post by auntym on Nov 2, 2011 12:15:35 GMT -6
www.huffingtonpost.com/2011/11/02/ohio-house-haunted-by-sex-obsessed-ghosts_n_1070127.html
WOW.... THIS IS INTERESTING.... ;D[/color]
X-RATED AFTERLIFE?[/color]
Ghost Sex At Ohio Haunted House Arouses Interest Of Paranormal Researchers (VIDEO) [/color]
TO SEE VIDEO:
www.huffingtonpost.com/2011/11/02/ohio-house-haunted-by-sex-obsessed-ghosts_n_1070127.html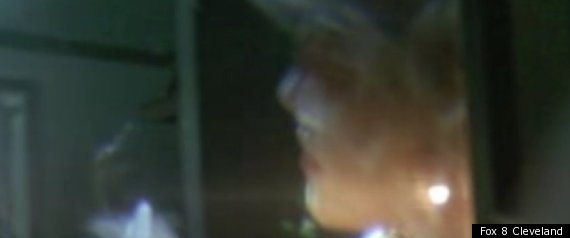 A house in Euclid, Ohio, is arousing interest from ghost researchers because the owner claims that she has seen two ghosts having sex with each other.
Dianne Carlisle claims that she has seen afterlife amore going in the living room, which seems to be more of a living-and-dead room.
"It look like, like ghosts having sex," she told the Fox affiliate in Cleveland. "You can see the lady's high heeled shoes!"
If true, this represents an extraordinary development in paranormal research, according to Ohio-based investigator David Jones.
"This has never been reported before," Jones told HuffPost Weird News. "It would be interesting to know more about the house, especially [Carlisle's deceased sister], who supposedly left a voicemail message from the afterlife. However, I don't think that has anything to do with [the sex], but I do wonder how long it's been going on.
Jones says ghosts are examples of residual energy that get imprinted on to a certain location and aren't always from dead people.
"It's possible that the ghost could be [Carlisle] from an earlier age," he said.
Although Carlisle claims she has pictures of the ghosts "getting busy" that were snapped by her four-year-old granddaughter Kimora while she was playing with Dianne's cell phone in the living room, paranormal experts like Amy Allan, star of the Travel Channel series "The Dead Files," is skeptical.
"I've never seen two dead people who were conscious entities have intercourse," Allan told HuffPost Weird News. "I have heard of people having sex with ghosts, but not this."
Based on the evidence she's seen from the news report, Allan is skeptical.
"All we have are a few images that don't relate well to YouTube," she said.
But paranormal researcher Alexandra Holzer, whose dad, Hans Holzer, was a pioneer in the field, says the case, while unusual, is not uncommon.
TO SEE VIDEO & CONTINUE READING:
www.huffingtonpost.com/2011/11/02/ohio-house-haunted-by-sex-obsessed-ghosts_n_1070127.html